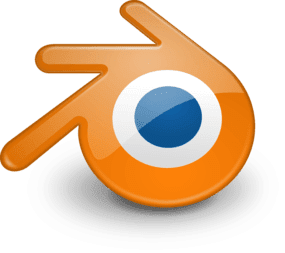 Blender is the free and open source 3D creation suite that supports the entirety of the 3D pipeline – modeling, rigging, animation, simulation, rendering, compositing and motion tracking, even video editing and game creation.
Blender is a public project, made by hundreds of people from around the world – by studios and individual artists, professionals and hobbyists, scientists, students, VFX experts, animators, game artists, modders, and the list goes on.
Blender has a wide variety of tools, making it suitable for almost any sort of media production. People and studios around the world use it for hobby projects, commercials, feature films, games and other interactive applications like kiosks, games and scientific research.
Blender makes it possible to perform a wide range of tasks, and it may seem daunting when first trying to grasp the basics. However, with a bit of motivation and the right learning material, it is possible to familiarize yourself with Blender after a few hours of practice.
Blender's comprehensive array of modeling tools make creating, transforming and editing your models a breeze:
Full N-Gon support
Edge slide, inset, grid and bridge fill, and more
Advanced sculpting tools and brushes
Multi-resolution and Dynamic subdivision
3D painting with textured brushes and masking
Python scripting for custom tools and add-ons
Blender is free to use. You are free to use the program, for any purpose, You are free to distribute, You are free to share. Free to change. Free to sell your work. Blender is an open source project licensed under the GNU GPL. All code is written in C, C++ and Python.
Subscribe to Blender Cloud for $9.99 a month
Training, assets & tools in one place.
Subscribe Now
Key Features:
Flexible user interface
Powerful unbiased rendering engine
Comprehensive array of modeling tools
Complete node support for full customization
Physically accurate shaders like glass, translucency and SSS
Open Shading Language (OSL) support for coding unique shaders
Production ready camera and object tracking
Includes a complete game engine
Built-in fully fledged compositor
Impressive set of rigging tools
Built-in Video Editor
Amazing simulations
Animation toolset
And much more…
Last Update: December 06, 2023
License: Freeware
Languages: Multiple Languages
Supported Operating Systems:
Windows 8.1 / 10 (32-Bit, 64-Bit)
Mac OS X 10.6 or later
Linux
Developer: Blender Foundation
Homepage: Blender.org
Disclaimer: The direct download links we provided to you for this software are from the official author's website, therefore we can't guarantee safety, availability, or download speeds. We will look into all download options for your software: online installer, full offline installer (mostly exe or msi, and in rare cases - iso, or torrent), or portable edition (mostly zip, or rar). Moreover, we don't and we won't provide any pirated/illegal versions or tools. We recommend that you avoid using these methods as these methods can harm your device. If you like this software, buy it to support its developers.