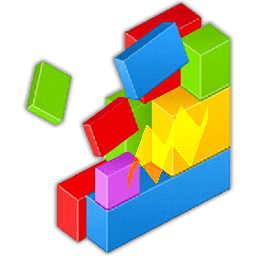 Auslogics Disk Defrag is a powerful defragmenting tool, that will improve your PC's performance and stability by defragmenting and re-arranging files on your disk. It can defragment files, consolidate free space and move system files to the faster part of the disk. The program is easy to use and suitable for both novice and experienced users.
Auslogics Disk Defrag is one of the best defrag solutions on the market and has over 10,000,000 users worldwide, including customers from Fortune 500. The company behind the software is Auslogics Software Pty Ltd, which started in early 2008. The company's flagship product Auslogics BoostSpeed became popular today by combining numerous system optimization, maintenance, cleanup, and repair tools with a simple and intuitive user interface.
Auslogics Disk Defrag is available in two editions: Free and Pro. The Pro edition offers advanced features over the Free version, this includes: Boot-Time System File Defragmentation Technology, Advanced Optimization Algorithms, Comprehensive Reports, Multiple file placement options, and Advanced scheduling to ensure top disk speed and efficiency.
Moreover, Disk Defrag Professional comes with four different types of optimization techniques (by Prefetch layout, by last file access or change time, and by disk zone), as well as a capability to defragment locked system files (such as Windows Paging, Hibernation, MFT and Registry files).
Key Features:
Lightweight and ultra fast
Easy to use user interface
Free space consolidation
System files smart placement
Single file or folder defragmentation
Special algorithms VSS-enabled drives
Supports FAT16/32 and NTFS file systems
Disk error checks and repair
Advanced disk optimization techniques (Pro)
Boot-time defrag technology (Pro)
4 Different disk optimization algorithms (Pro)
Special algorithms for SSD drives (Solid-State Drives) (Pro)
Comprehensive Reports and Disk Performance Charts (Pro)
Prevents further fragmentation (Pro)
Scheduled defragmentation (Pro)
Last Update: October 10, 2023
Current Version:
11.0.0.4 (Free/Pro) / 4.13.0.1 (Ultimate)
License: Freeware / Shareware
Languages: German, French, Italian, Japanese, Spanish and Russian
Supported Operating Systems:
Windows XP SP3 / Vista SP2 (32-Bit Only) and Windows 7 / 8 / 8.1 / 10 (32-Bit, 64-Bit)
Developer: Auslogics Inc.
Homepage: Auslogics.com
Disclaimer: The direct download links we provided to you for this software are from the official author's website, therefore we can't guarantee safety, availability, or download speeds. We will look into all download options for your software: online installer, full offline installer (mostly exe or msi, and in rare cases - iso, or torrent), or portable edition (mostly zip, or rar). Moreover, we don't and we won't provide any pirated/illegal versions or tools. We recommend that you avoid using these methods as these methods can harm your device. If you like this software, buy it to support its developers.