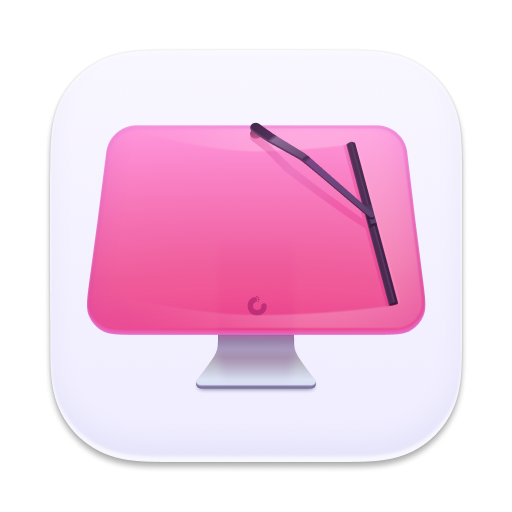 CleanMyMacX is an intelligent cleaner and optimization tool for Mac OS X. It scans every inch of your system, removes gigabytes of junk in just two clicks, and helps you maintain your Mac's health and gain performance just like it did on day one.
It offers a set of tools to help keep your Mac clean and organized, all within one intuitive and easy-to-use interface:
Smart Cleanup: Cleans your Mac's system, iTunes, Mail, iPhoto and Photos applications, trash bins, and more.
System Junk: Removes caches, logs, localizations, and more.
iPhoto Junk: Significantly reduces the size of iPhoto and Photos libraries by cleaning up unneeded copies of previously edited images.
iTunes Junk: Cleans outdated device backups, broken downloads, old iOS software updates, and copies of iOS apps stored locally in iTunes.
Trash Bins: Empties all the trash bins on your Mac, including external drive trashes, iPhoto trash, Mail trash, and other app-specific trashes.
Mail Attachments: Scans Mail for locally stored downloads and attachments, and then cleans them out with the click of a button.
Large & Old Files: Finds old files on your Mac, sorting them by size, type, and date last opened, and lets you remove the files you don't need.
Uninstaller: Completely removes apps, including all the associated files located outside the Applications folder.
Maintenance: Lets you repair disk permissions, verify your startup disk, rebuild the Launch Services database, reindex the Spotlight and Mail databases, and more.
Privacy: Cleans up chat, browsing, and download history, and more, to help keep your activity on your Mac private.
Dashboard: Monitors Mac activity, including RAM usage, battery charge cycles, and overall health.
Key Features:
Incredibly easy to use
Beautiful interface
Lightning fast
Powerful junk scanning
Optimization utilities
Safe one-click smart cleaning
Health alerts to keep your Mac protected
Add-ons Management
Download CleanMyMac Trial
Download (Mirror)
Note: New! you can find CleanMyMac X on Mac App Store: https://apps.apple.com/app/cleanmymac-x/id1339170533.
Last Update: November 23, 2023
License: Shareware
Languages:
English, Spanish, German, French, Italian, Polish, Portuguese
Supported Operating Systems:
Mac OS X 10.10 or later
Developer: MacPaw Inc.
Homepage: MacPaw.com
Fixed rare hangs in Broken Login Items, Universal Binaries, and Leftovers modules
Improved CloudKit caches grouping by application
Updated Safety Database to v. 2.1.19
Disclaimer: The direct download links we provided to you for this software are from the official author's website, therefore we can't guarantee safety, availability, or download speeds.