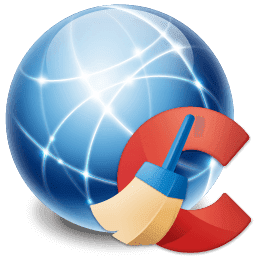 CCleaner Network Edition is a special version of CCleaner – a hugely popular and award-winning system optimization tool, which is designed specifically for the business and enterprise world networks. It's a fully-featured centrally-managed endpoint optimization solution, with SMB and Enterprise Network support.
For maximum productivity in a working environment (and avoid unnecessary drain of valuable IT resources), it's important to clean out the junk from every workstation and keep them at their peak performance. CCleaner Network Edition aims to provide a quick and easy way to maintain multiple endpoints through a single admin PC – giving you control, as they say, 'right from your desk'.
CCleaner patented Network Registry and File Cleaner, free up valuable hard drive space to keep the machines running at their finest, and also allows you to protect your corporate security by cleaning traces of online activities. Piriform's enterprise solution gives the user an option to clean – a single endpoint, a whole custom group, or even the entire network. The cleaning rules and settings are modified in one center for easy access. There's a complete overview of all the workstations' statistics, free space, and their overall condition.
Furthermore, it shows just how much an endpoint is filled with junk and fragmentation, along with what the main causes are. The user can instantly clean it or defrag it remotely. CCleaner Network supports one-click deployment into every workstation. There's no need for individual installation on every single machine. The user can install clients on connected machines right through the centralized Admin Console. The need for support is reduced to a minimum. With more efficient endpoints, the possibility of problems occurring is close to none.
By erasing unneeded registry keys left behind by removed programs, wipes free space afterward, and cleaning browser remnants with information that could compromise security. With a built-in reporting tool, the user has access to monthly statistics. These include different reports which can be useful to technicians and system administrators, such as how much junk was cleaned, which workstations were the most critical, etc. Charts and graphs can be formed according to this info and exported into Excel, PDF, image file, and so on. Moreover, CCleaner Enterprise Edition software allows you to schedule and deploy cleaning tasks across an entire network.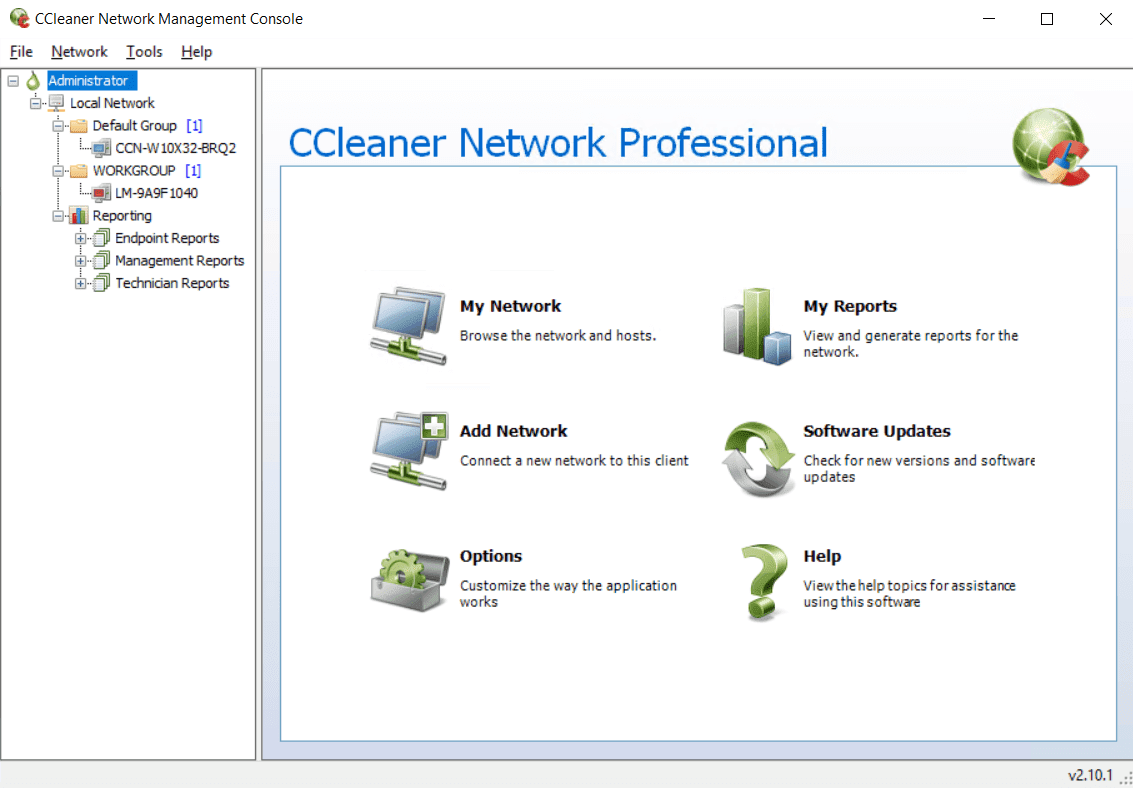 CCleaner Network supports the following configurations:
Local Area Networks, or secure Networks such as VPNs
LDAP and Active Directory (or, you can add hosts manually)
Networks without domains
Terminal Services
There are two different versions of CCleaner Network – Network Edition and Network Professional both specifically designed for installation on corporate networks. The only difference is that the Professional version also has support for defragmentation (Piriform's Defraggler tool), which speeds up endpoints by assembling fragmented files and organizing them in a more efficient way.
The initial price is $20 per unit for the Network Edition and $25 for Professional, with discounts available depending on the number of workstations selected. The Network Edition is mainly meant for larger businesses that have 5 or more networked computers, as well as schools or any other larger institution. The interface is designed for easy switching between different workstations and it best works with at least 10 endpoints. Compared to CCleaner Network, the Standard (which is completely free for non-commercial use) and Pro editions are suitable for home users and have basic junk and registry cleaners, along with some extra tools.
Although CCleaner Professional Edition can also be used in a business environment, it should have to be installed and used individually, which would be very time-consuming with a lot of workstations. That's why Piriform Network Edition is a better solution for enterprises as it offers easy installation over multiple PC's, along with remote control.
# Note: The networked version of CCleaner is not designed to be used over the Internet. There is a trial available to help the user get accustomed to the overall look, but the GUI has a simple design and is easy to use for even those less tech-savvy.
Buy CCleaner Network Edition at 20% OFF
Grab exclusive CCleaner Network discount code valid at official store!
Redeem Coupon
Key Features:
Clear-cut interface
Remote management console with multiple endpoints support
LDAP/DHCP/Active Directory support
Built-in reporting and auditing tools
Registry Cleaner – improves stability and prevents data loss
Health Monitoring – analyzes which workstations need attention
Extend endpoint life cycles and lower Helpdesk and support costs
Keeps machines safe from data loss and hacker attacks
In-Depth Cleaning and Hard Drive Defragmentation
Multi-threaded and architected for speed and network efficiency
Highly-secure Endpoint agent
Schedule automated tasks
Full customizable cleaning
Last Update: October 13, 2019
Current Version: 2.11.38.1
License: Shareware (trial available)
Languages: Multiple Languages
Supported Operating Systems:
Windows XP SP2+ / Vista / 7 / 8 / 8.1 / 10 (32-Bit, 64-Bit) Windows Server 2003 / Server 2008 / Server 2012 / Server 2016 (32-Bit, 64-Bit) Windows Small Business Server 2011 / Essential Business Server 2008 (64-Bit)
Developer: Piriform Ltd.
Homepage: CCleaner.com
Not Available.
Disclaimer: The direct download links we provided to you for this software are from the official author's website, therefore we can't guarantee safety, availability, or download speeds. We will look into all download options for your software: online installer, full offline installer (mostly exe or msi, and in rare cases - iso, or torrent), or portable edition (mostly zip, or rar). Moreover, we don't and we won't provide any pirated/illegal versions or tools. We recommend that you avoid using these methods as these methods can harm your device. If you like this software, buy it to support its developers.