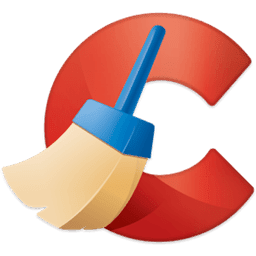 CCleaner (or Crap Cleaner) is a popular PC optimization, privacy, and cleaning utility. It allows you to clean junk data that accumulates over time from your system – to free up valuable hard disk space, and to clean traces of your web online activities such as your internet browser history, allowing you to be a more confident Internet user and less susceptible to identity theft. It's an advanced yet easy to use tool for all types of users both beginners and advanced.
CCleaner was developed by Piriform, a UK based company (that has been acquired by Avast, a cybersecurity software company). It was first launched in 2004 and has since grown in popularity. The standard, free edition has been downloaded more than 2.5 billion times and is considered an essential tool for anyone wanting to squeeze every last bit of performance out of their machine. Moreover, it has been reviewed by most popular software experts and tech sites and awarded by them.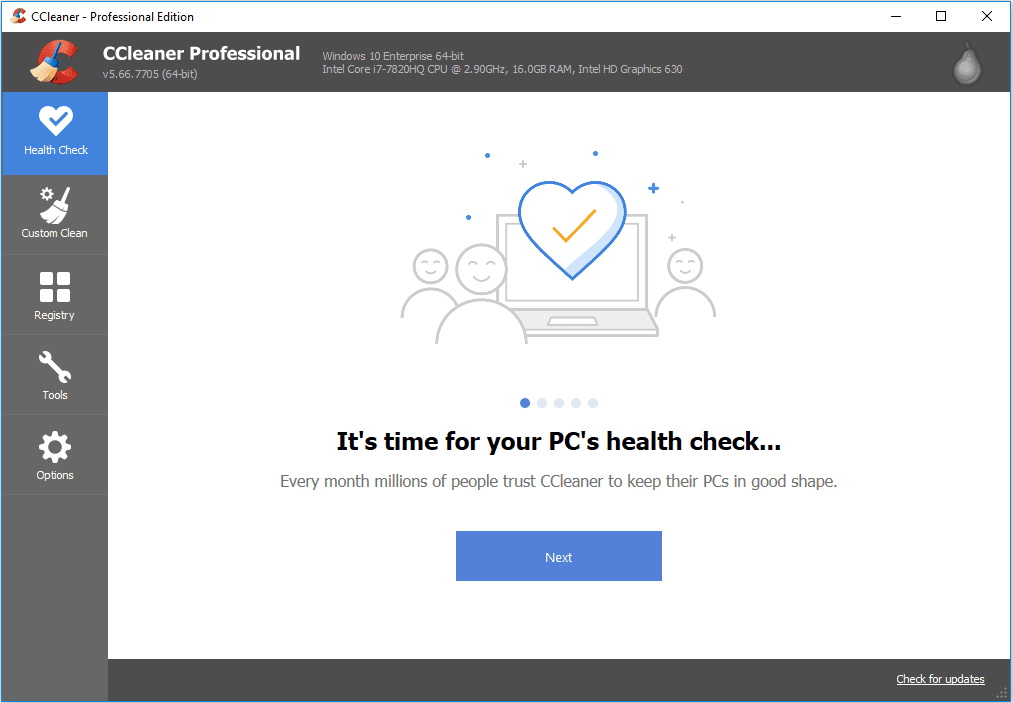 As an optimization software, every aspect is aimed at improving PC performance. Beside the cleaning module, Piriform's cleaning tool offers a full arsenal of fully-featured build-in tools, including:
Registry Cleaner – Removes unneeded entries in the Windows Registry
Uninstaller Tool – Removes unneeded programs on your computer
Startup Manager – Select which programs start with Windows
Disk Analyzer – Find out which files takes most the of your hard drive space
Disk Wiper – Wipe sections on your hard disk so deleted files can never be recovered
Software Updater – Check for outdated software on your PC
Duplicate Finder – Search for duplicate files and remove them
System Restore – Easily restore your computer to earlier state
Browser Plugins – Easily manage your browsers plugins
In the latest versions, Piriform's cleaning tool has a new feature: a Software Updater, an update tool that automatically searches your PC for outdated software and updates all your apps with a few clicks. This special tool is used to reduce potential security risks and fix vulnerabilities in old software (that make your computer more open to attackers).
CCleaner is available in three editions for home users:
CCleaner Standard – completely free edition and requires no license to be used.
CCleaner Professional – a paid version which grants access to automatic silent cleaning, monitoring, updates, and more.
CCleaner Professional Plus – 4-in-1 cleaning & recovery bundle that includes CCleaner, Recuva, Speccy, and Defraggler in their Pro editions.
CCleaner is also available in four editions for business users:
CCleaner Cloud – for Small, Medium and Large Businesses, & Managed Service Providers. It gives you the power to clean and manage your PC optimization needs – from anywhere, at any time!
CCleaner Business – for Small and Medium Businesses.
CCleaner Technician – for IT Technician and Helpdesk.
CCleaner Network Edition – for Medium or Large Enterprise.
CCleaner Network Professional- for Medium or Large Enterprise.
Piriform provides 1 year licensing and priority technical support for all purchases. With this service, you receive the right to use this product on one or a specified number of PCs during the service period, which begins on license distribution.For portable use, you can run the tool from a USB drive and take it with you for use on other computers. You can also use the program to create a list of all the programs you have installed on your PC, which is useful if you're upgrading or moving to another computer.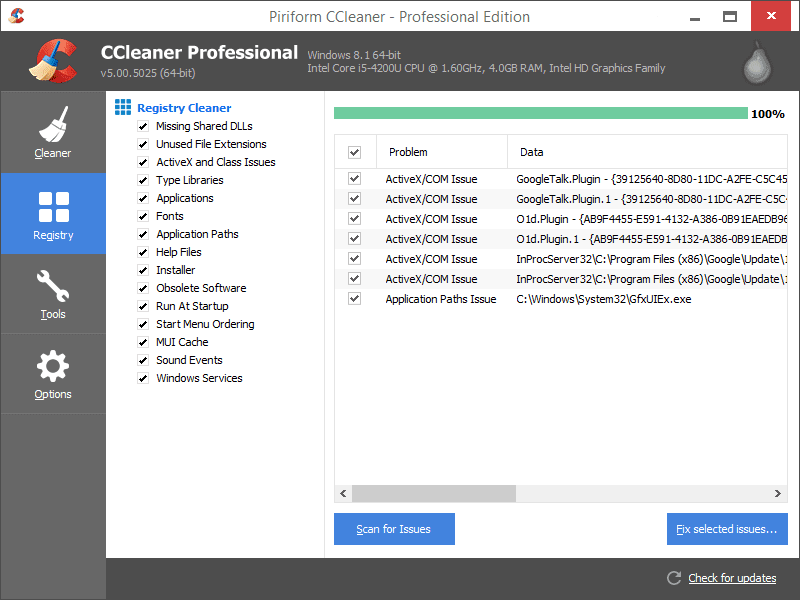 Buy Piriform CCleaner at 20% OFF.
Redeem exclusive CCleaner coupon code valid at Piriform store!
Grab Deal
Key Features:
Straightforward and simple interface
Removes junk and unwanted files from different apps
Deletes unused registry keys
Finds files that take up most space
More secure browsing
Fewer crashes & system errors
Disable startup programs
Permanently delete files
Auto Software Updater
Real-time monitoring (Pro only)
Automatic updates (Pro only)
Automatic Browser Cleaning (Pro only)
Premium Support (Pro only)
Last Update: November 23, 2023
Current Version:
6.18.10838
License: Freeware / Shareware (Freemium)
Languages: Multiple Languages
Supported Operating Systems:
Windows XP / Vista / 7 / 8 / 8.1 / 10 (32-Bit, 64-Bit)
Windows Server 2003 / Server 2008 / Server 2012 (32-Bit, 64-Bit)
Developer: Piriform Ltd
Homepage: CCleaner.com
In this release, we have improved the behavior of notifications and enabled a preview feature for some paying users.
Software Updates
Added new menu: 'Options' > 'Updates'
Added new controls for automatic updates and update notifications

Disclaimer: The direct download links we provided to you for this software are from the official author's website, therefore we can't guarantee safety, availability, or download speeds. We will look into all download options for your software: online installer, full offline installer (mostly exe or msi, and in rare cases - iso, or torrent), or portable edition (mostly zip, or rar). Moreover, we don't and we won't provide any pirated/illegal versions or tools. We recommend that you avoid using these methods as these methods can harm your device. If you like this software, buy it to support its developers.